587.
Lionel Trainmaster transformer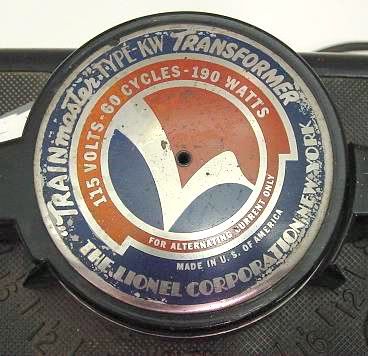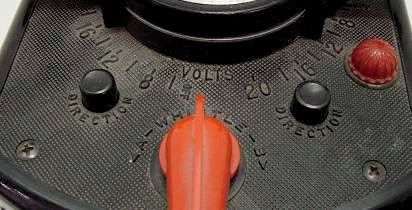 588. "Bell System C" combination drop wire slitter and hex tool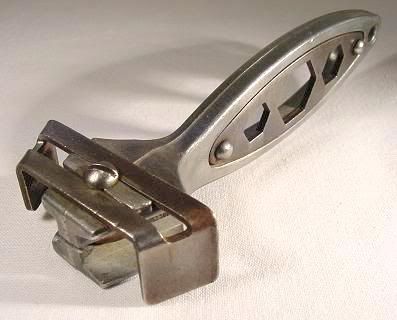 The head of this tool has 2 slots for old single pair drop wires. A worker would put the drop wire into the slot, slide the moving pressure fence into place, and pull the drop through to slit it apart. When tightening the wire onto a terminal, one of the 3 hex openings would have been used.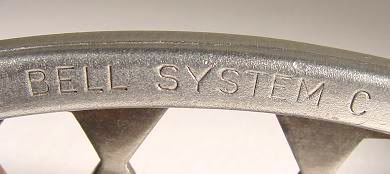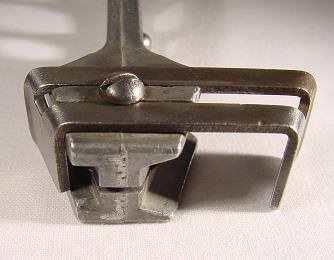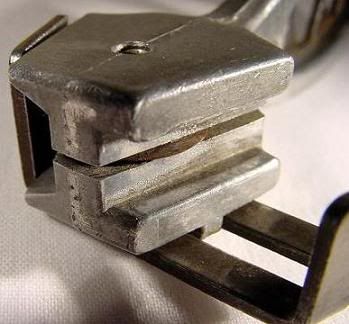 589. Keyhole cover, hangs on an oval head screw on the inside of a door to cover an older style door lock's keyhole to prevent peeping through it. Swung out of the way to insert a key.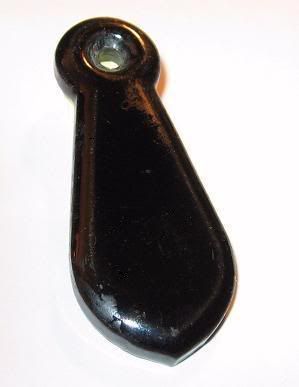 590. Coin dispenser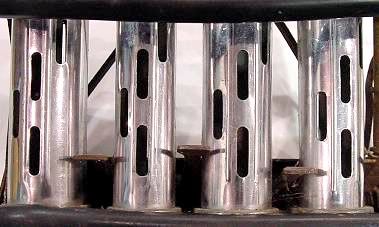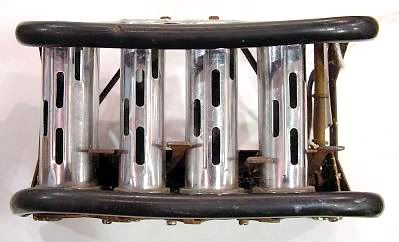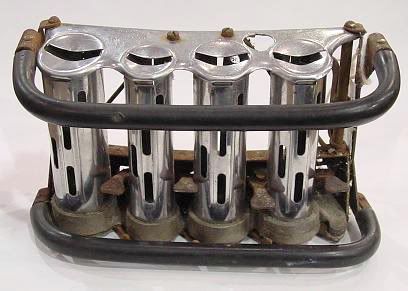 591. Bailer, a long bucket with a valve on one end, used to get water from thin wells.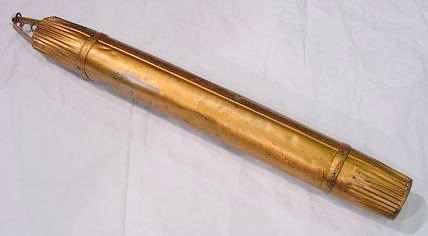 592. Metal workers's
blowhorn stake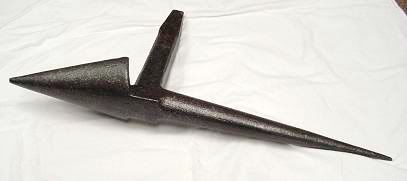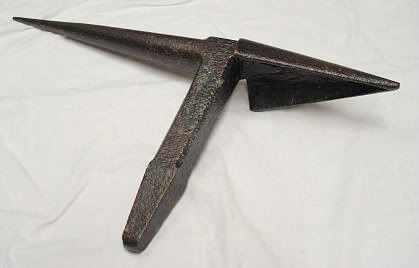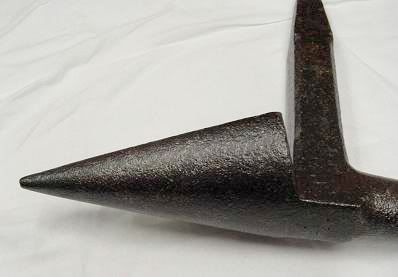 Back to
What is it?